990 WALE Greenville, Rhode Island
(41°57'18"N 71°35'39"W)
Abandoned transmitter site in Burrillville, July 15, 2017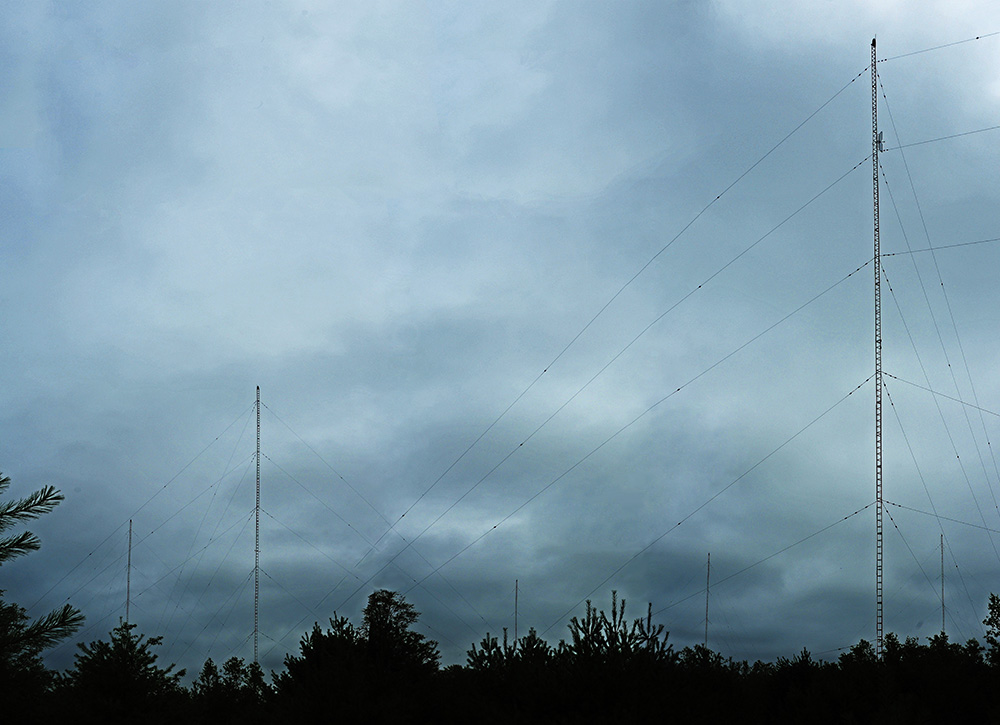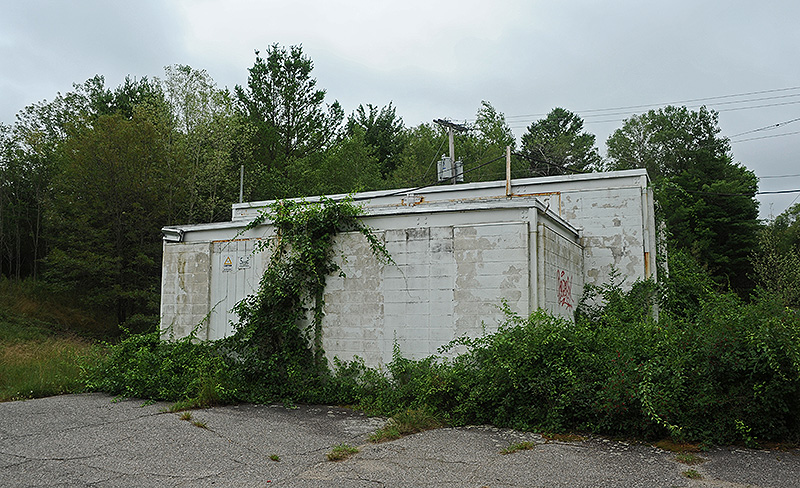 The abandoned 6-tower array and transmitter building of 990 WALE (above). This was once the number one rated radio station in Rhode Island as WLKW-AM/FM, a beautiful music format with broadcasting hall of fame host Norm Jagolinzer in the morning. For a brief time it held heritage callsign WEAN (formerly 790 Providence) as an ultra-conservative talk station, before becoming Spanish and taking heritage callsign WALE (formerly 1400 Fall River) until its end of days. The owner reportedly abandoned the radio station in August 2010. The FCC deleted the 990 WALE license April 1, 2014.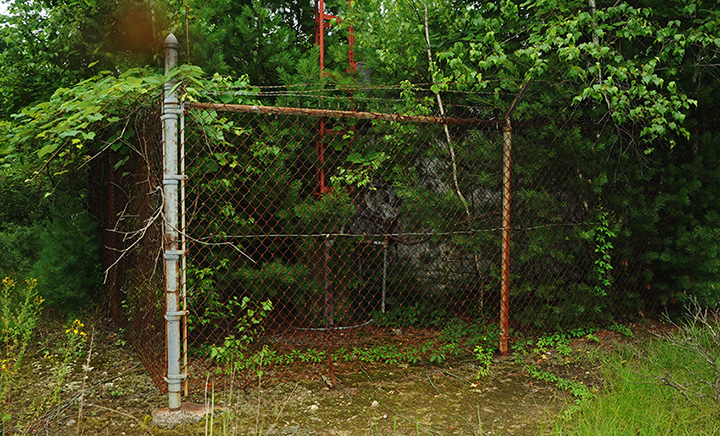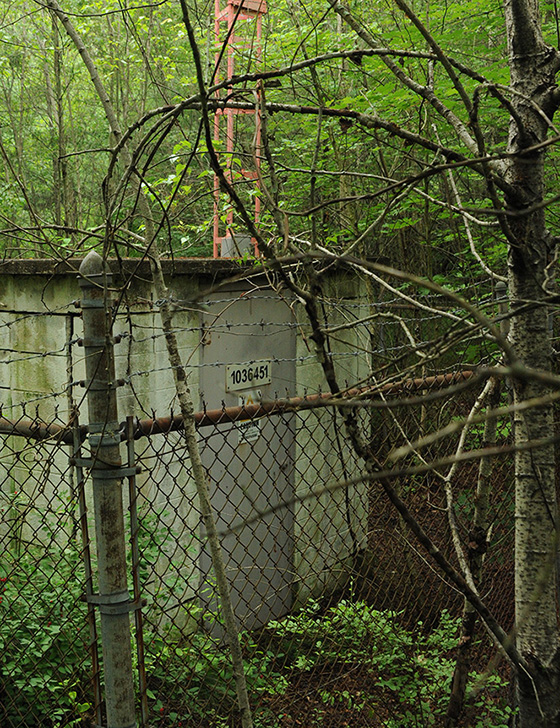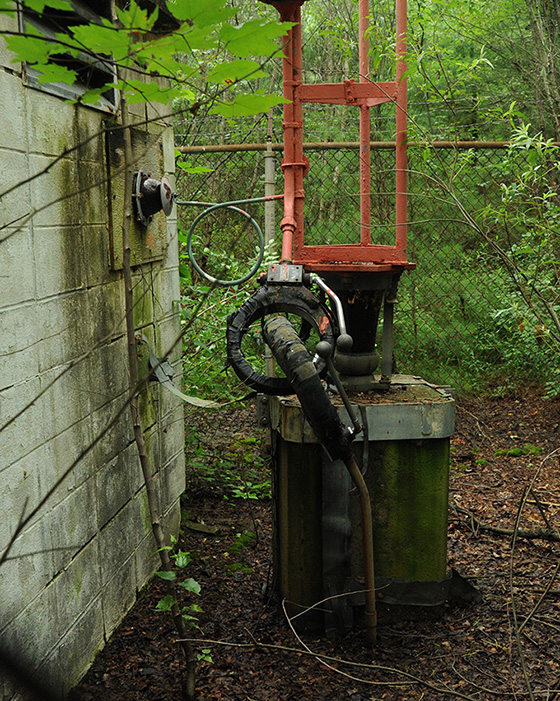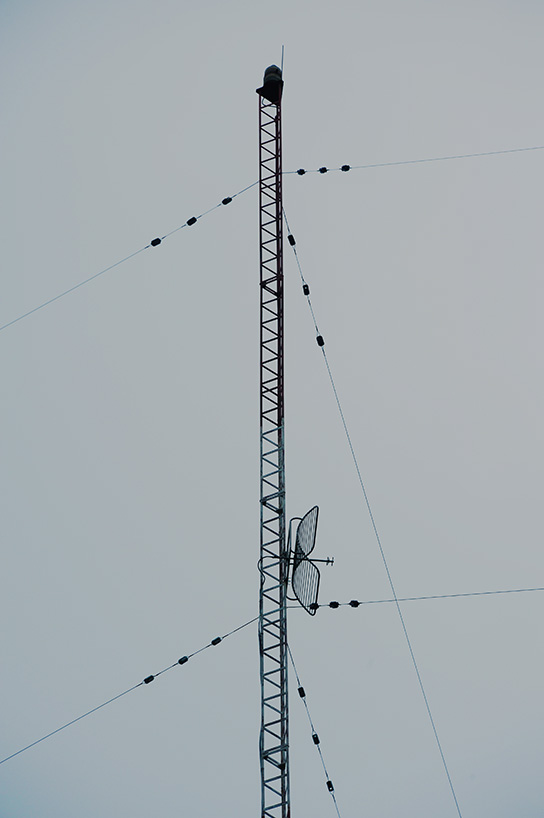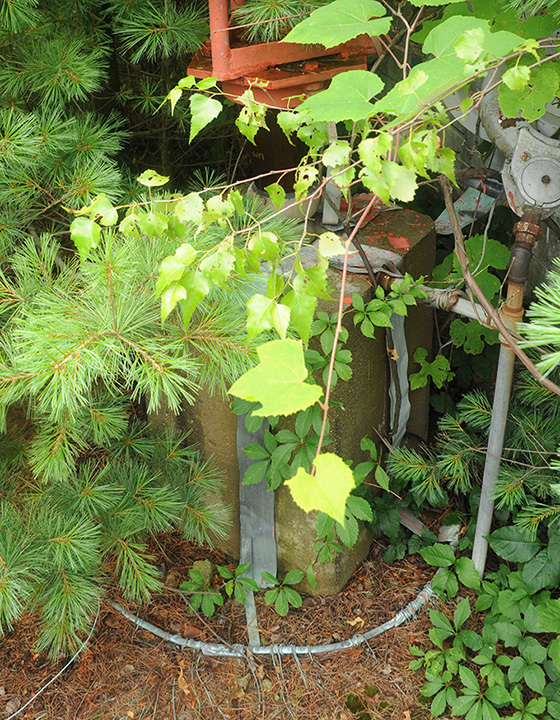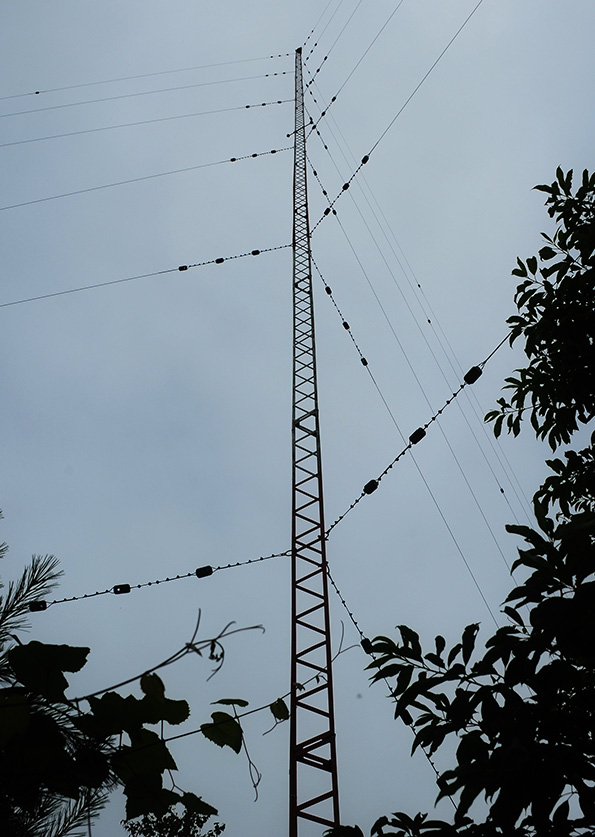 Return to transmitter site home page

---
© Bruce A. Conti  ¡BAMLog!