1430 WENE Endicott, New York
(42°04'56"N 76°01'53"W)
November 14, 2015 - Photos of the directional antenna array located in Vestal
© Bruce A. Conti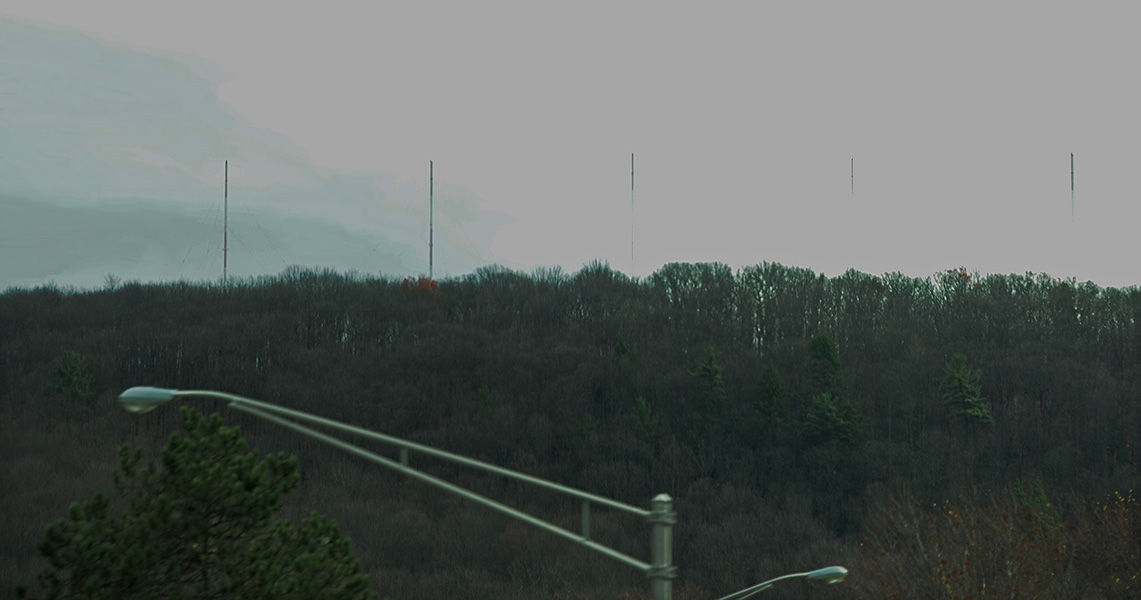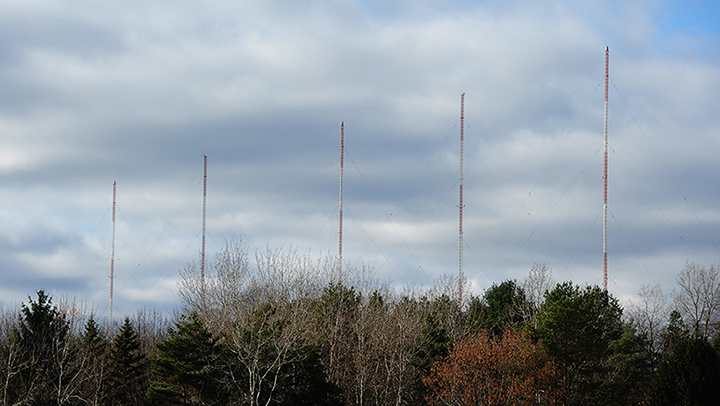 The five tower array atop Pierce Hill as viewed from Vestal Parkway (left) and from Arnold Park.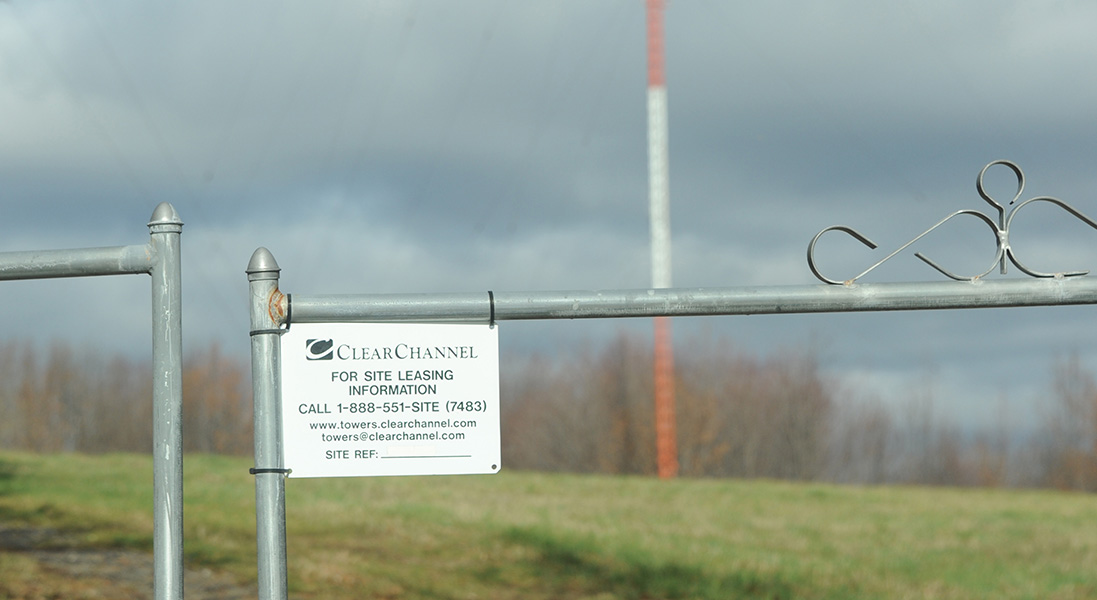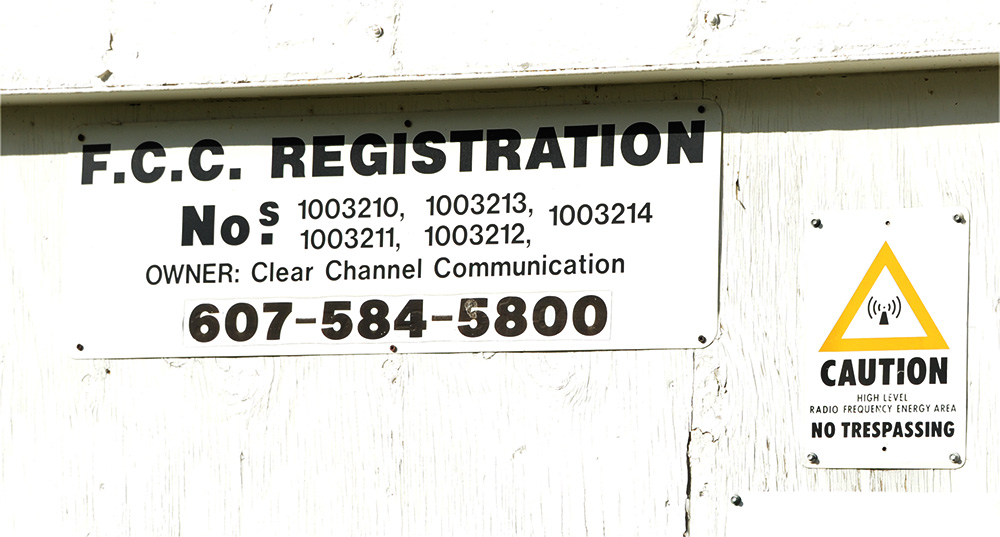 Clear Channel lease sign at the front gate, and the FCC antenna registration posted on the transmitter building.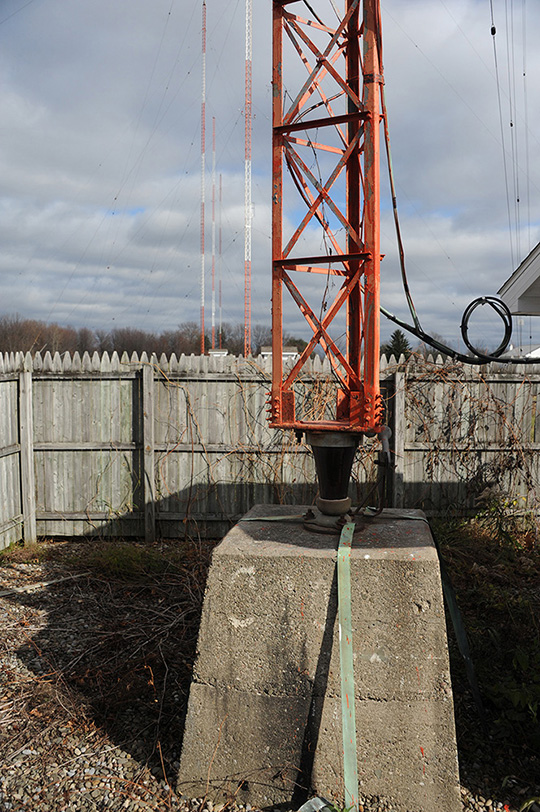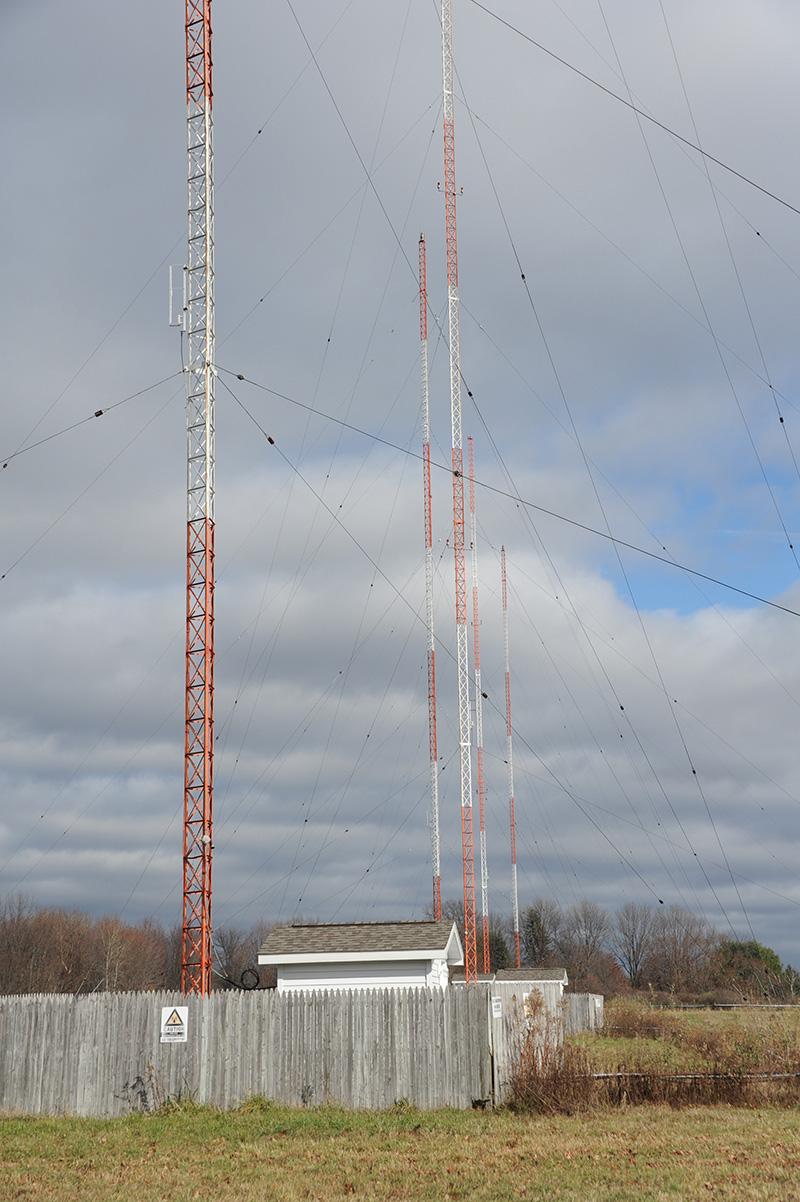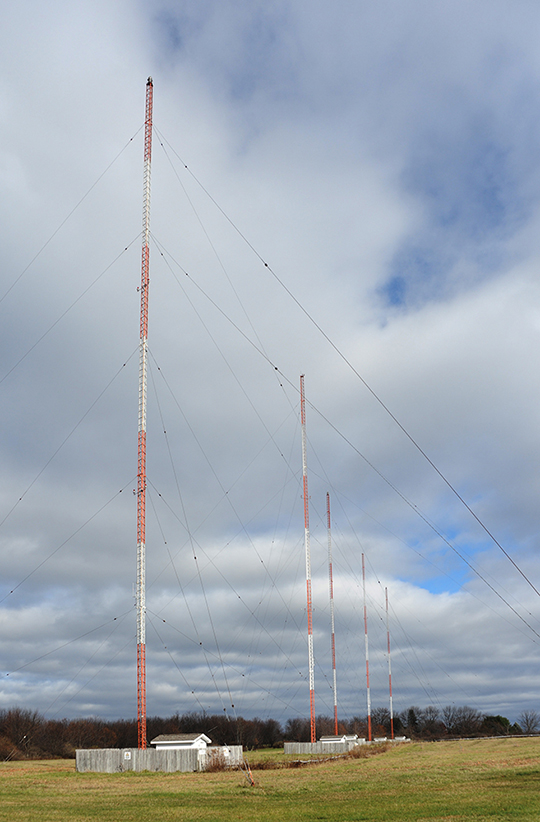 The offset in the lineup of antennas produces a null to protect a co-channel New Jersey radio station.




Return to transmitter site directory.


---
¡BAMLog!