560 WGAN Portland, Maine
(43°41'24"N 70°19'05"W)
May 25, 2014 - Photos of the three-tower directional array
© Bruce A. Conti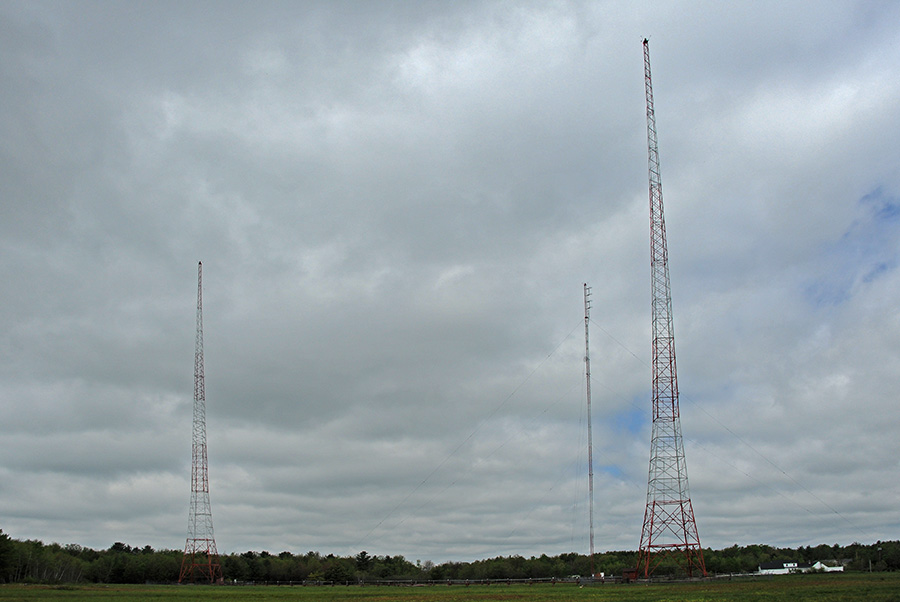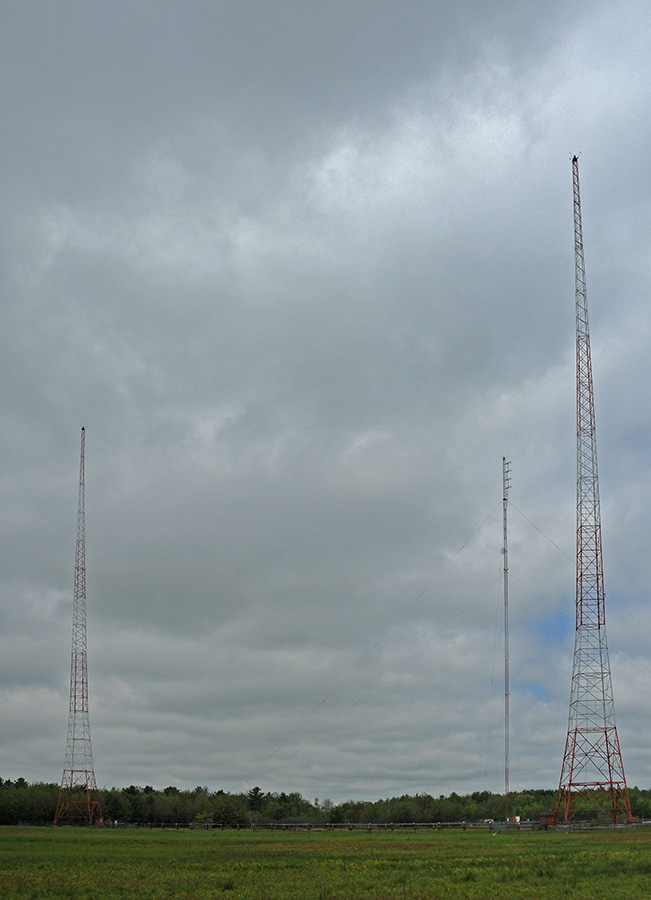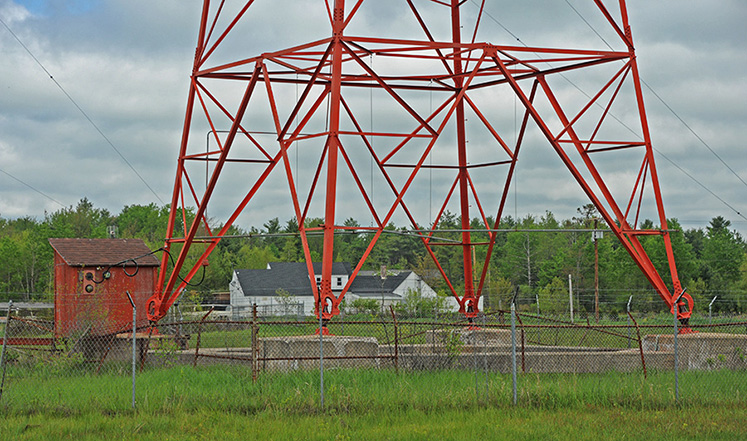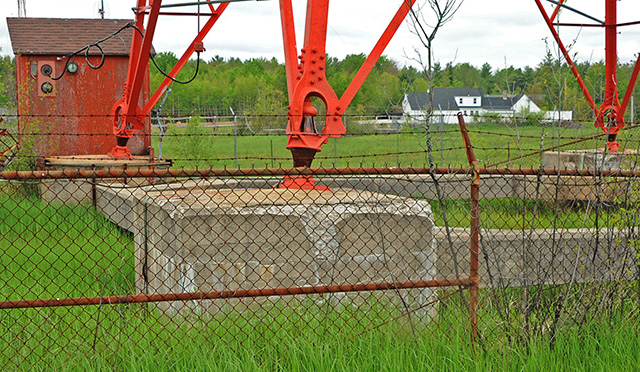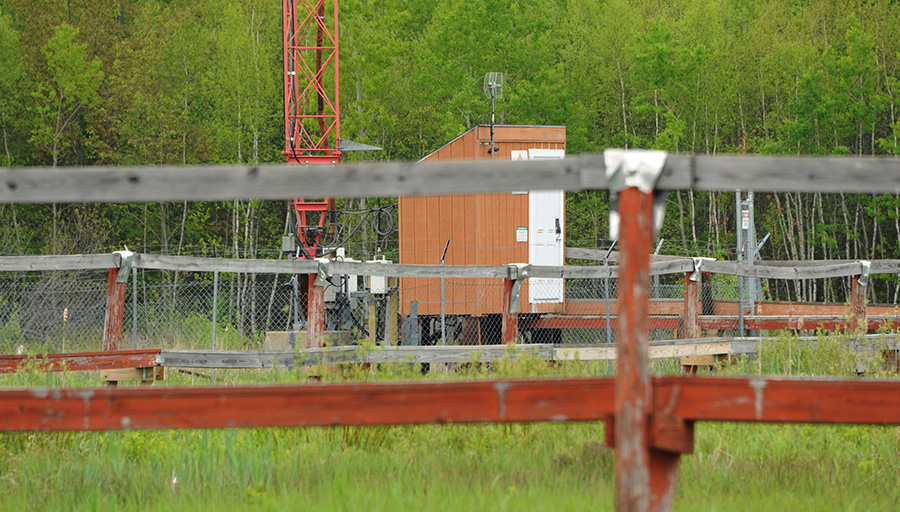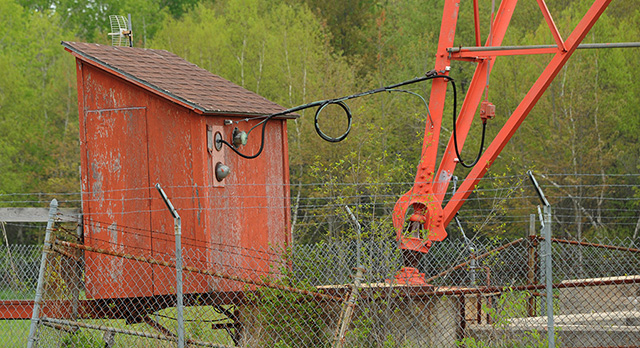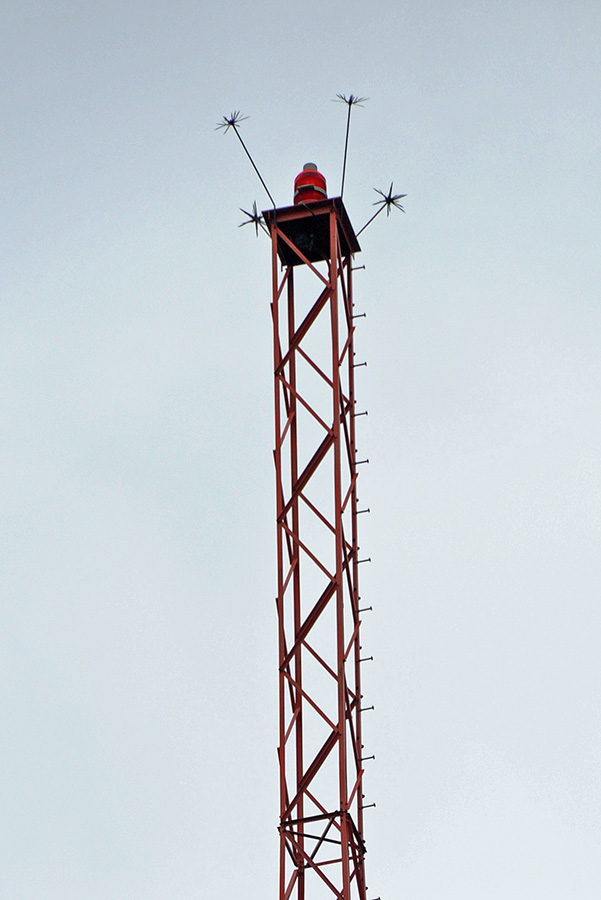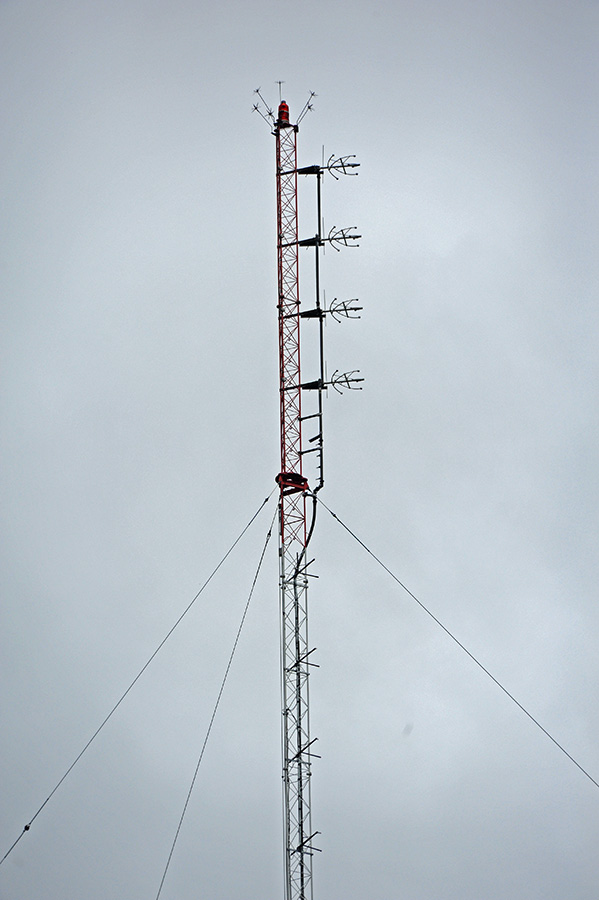 The four 'stars' (left photo) are Franklin air terminals for charge distribution/static dissipation intended to bleed off any electric field charge differential between the tower and the surrounding atmosphere, thus aiding in the prevention of lighting leader path formation. The FM bays are WYNZ (top right) and translator W288CU.

Return to transmitter site home page.

---

© Bruce A. Conti  ¡BAMLog!