1340 WNBH New Bedford, Massachusetts
(41°37'21"N 70°55'07"W)
2010 photos of the WNBH transmitter site.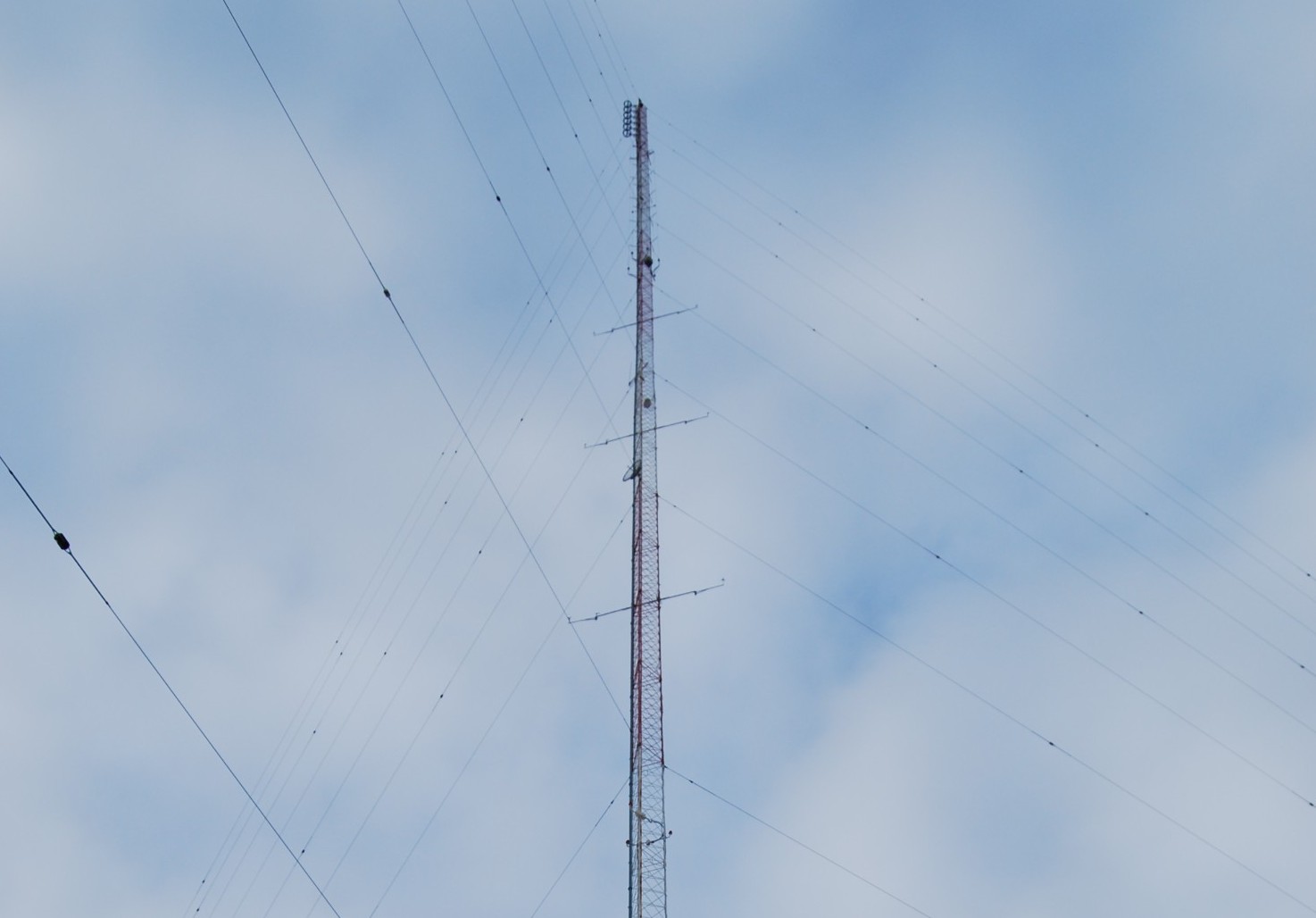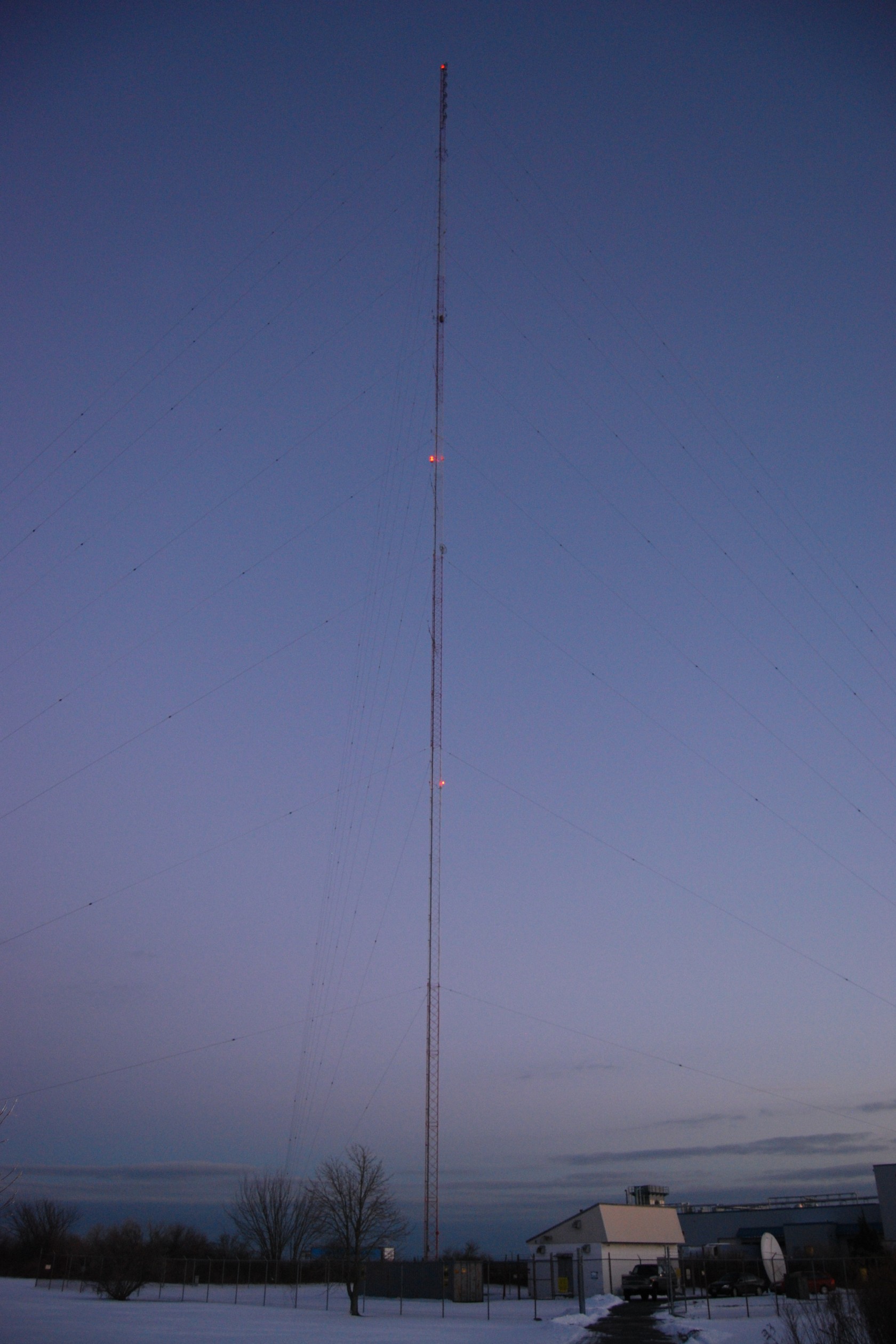 The 580-foot tall WNBH antenna also serves as a mast for the WCTK FM antenna mounted at the top.  The keg at the base of the WNBH antenna couples the WCTK FM transmission line to the live AM antenna.  The single-turn loop of the WNBH transmission line is a 'lightning loop'. It provides lightning protection by pushing a discharge through the corona balls to ground rather than through the transmission equipment.  Below are some of the racks of equipment inside the transmitter building.  Note: WNBH moved to a new transmitter site a couple years after these photos were taken.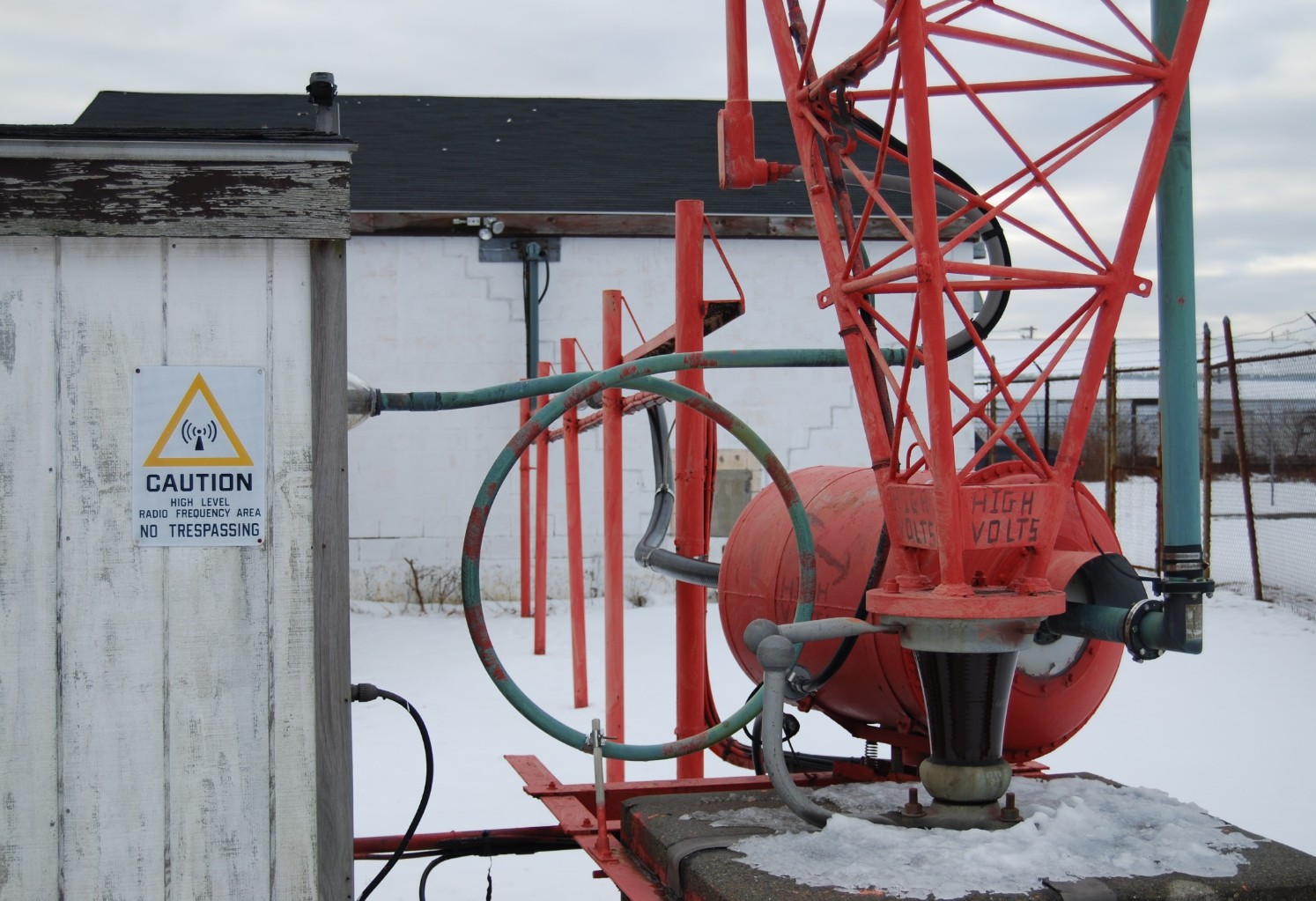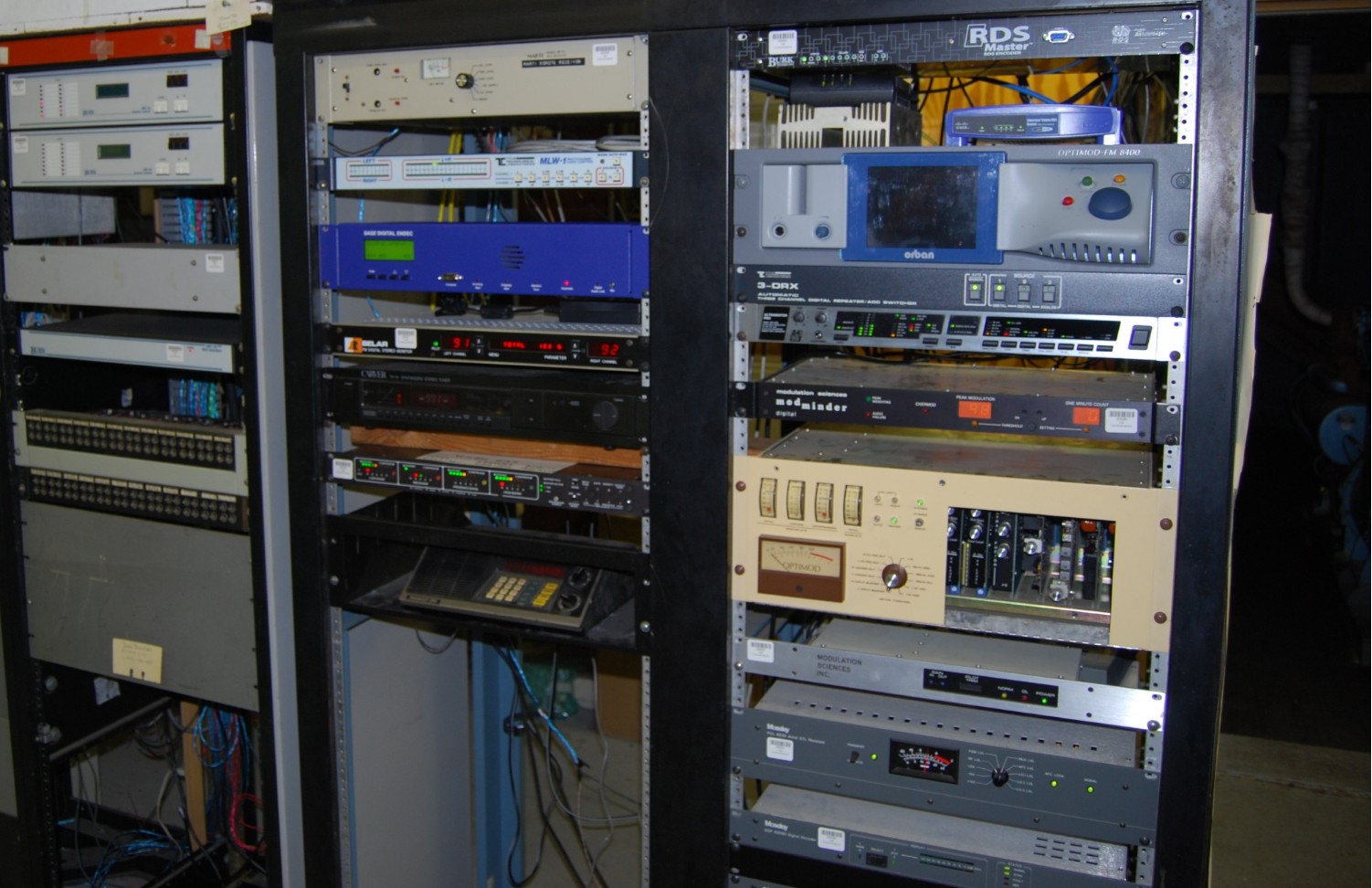 Return to transmitter site directory.


---
© Bruce A. Conti  ¡BAMLog!