1280 WPKZ Fitchburg, Massachusetts
(42°35'40"N 71°50'12"W)
January 1, 2014 - Photos of the 3-antenna transmitter site
© Bruce A. Conti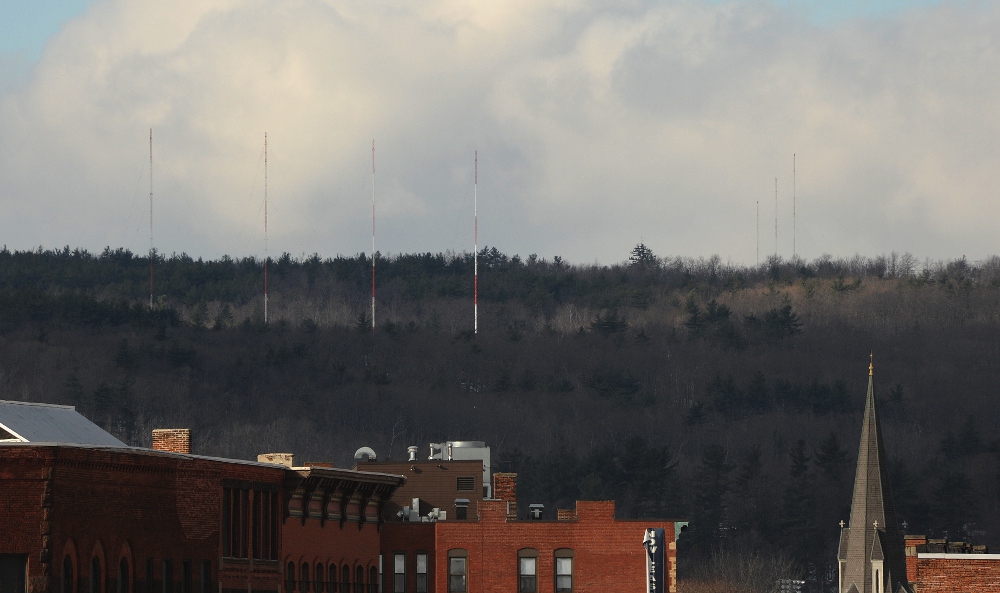 The 960 WFGL 4-antenna array on the left and the 1280 WPKZ 3-antenna array on the right horizon overlooking downtown Fitchburg.



   The WPKZ array looking west (below).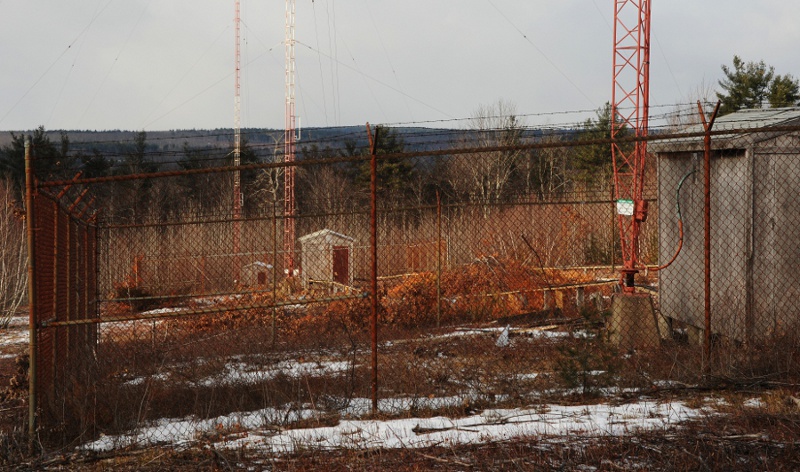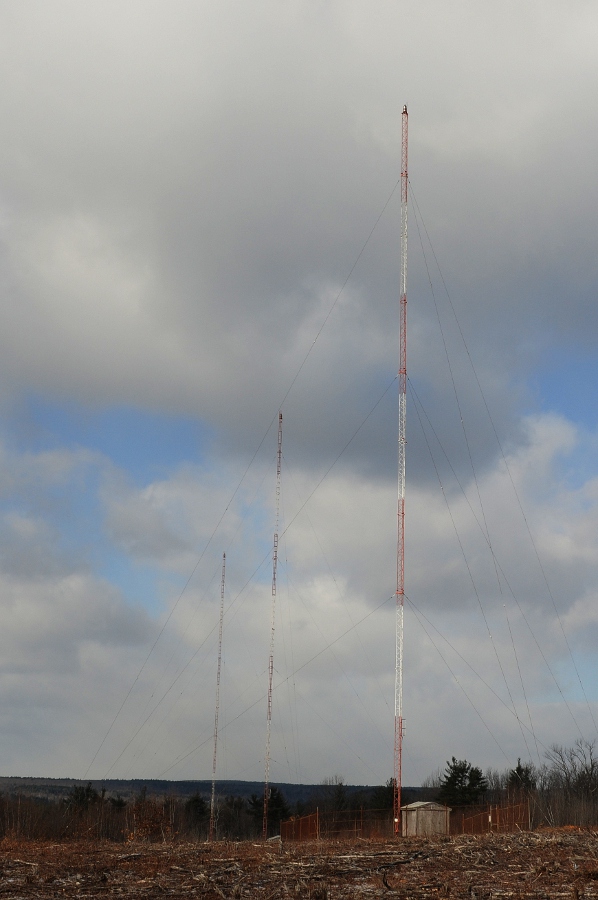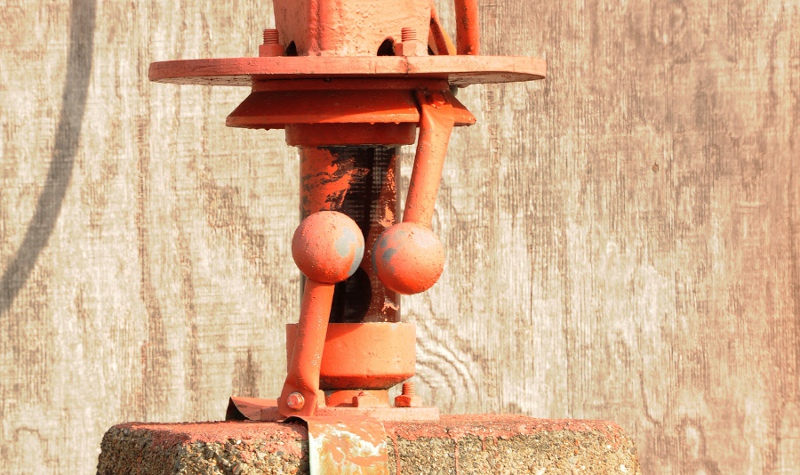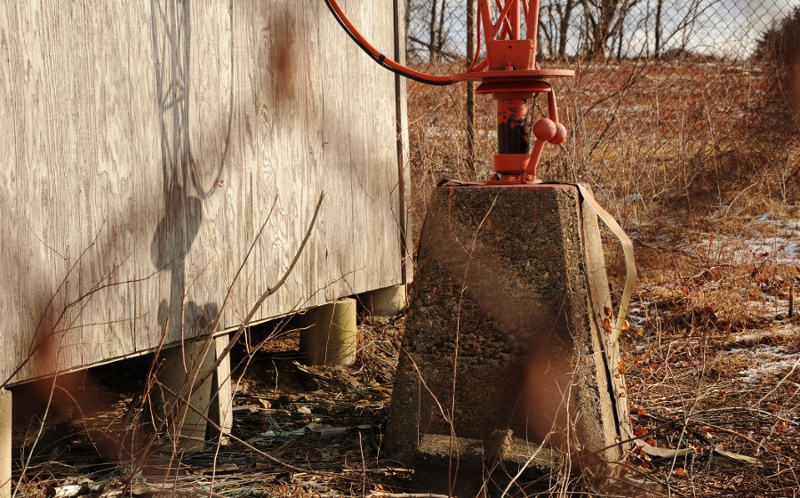 Base of the east antenna in the 3-tower array.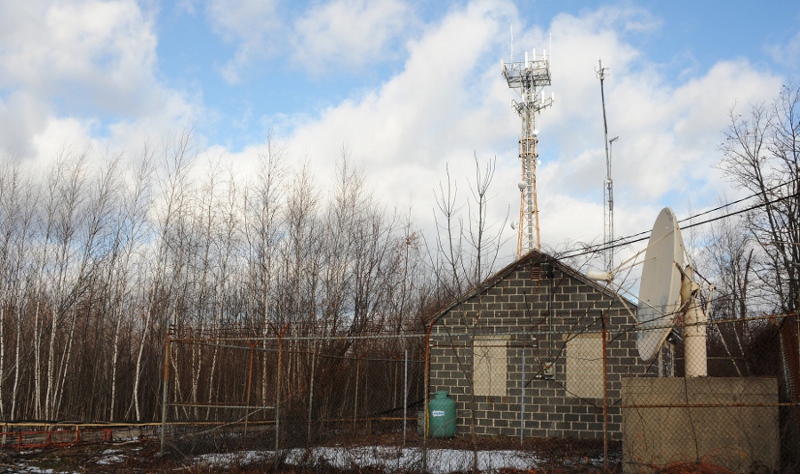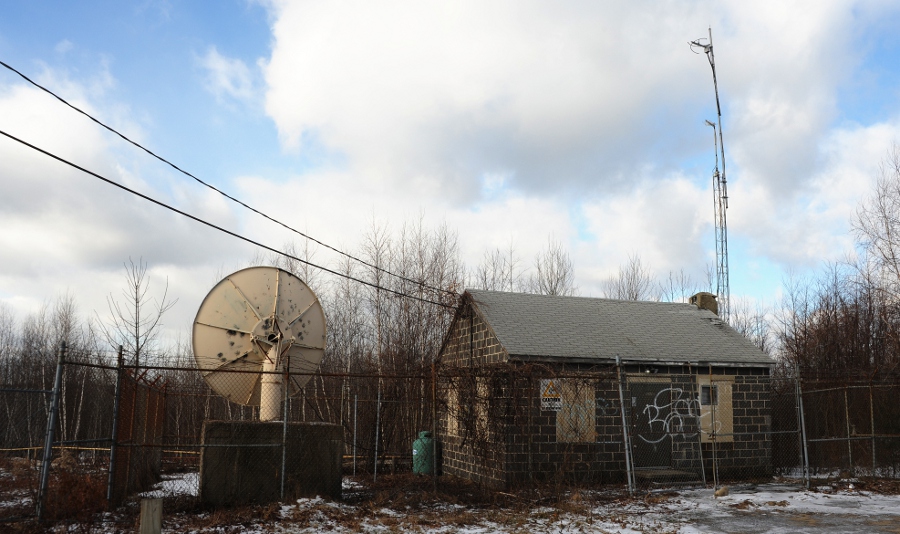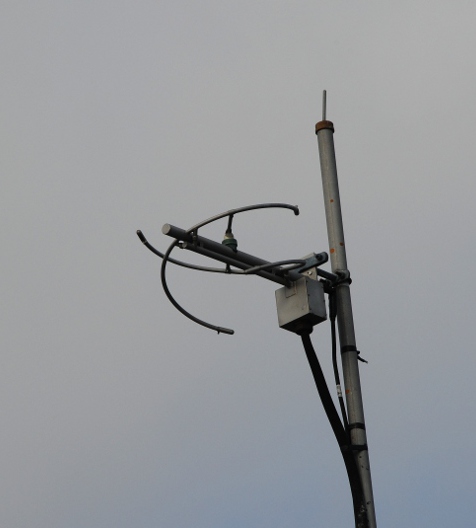 WPKZ transmitter building and 105.3 W287BT FM translator antenna (above).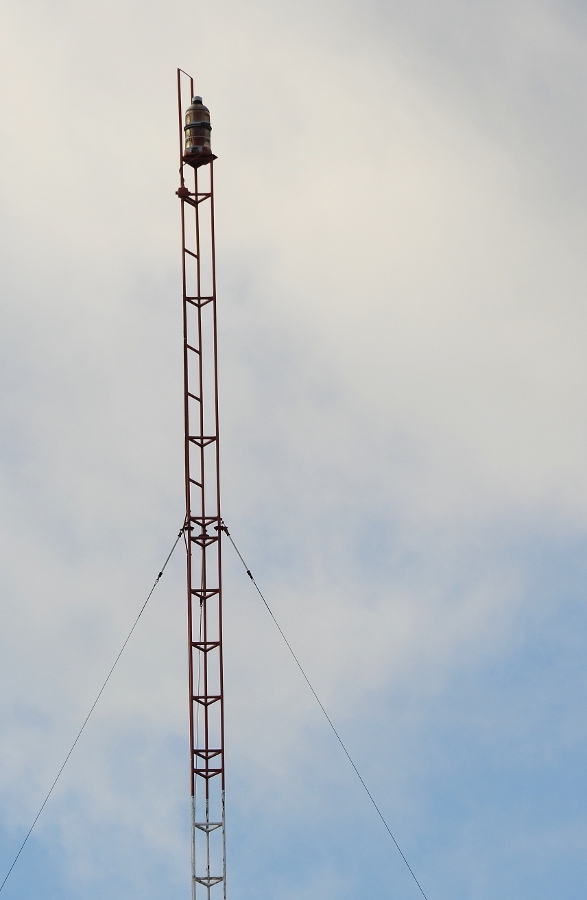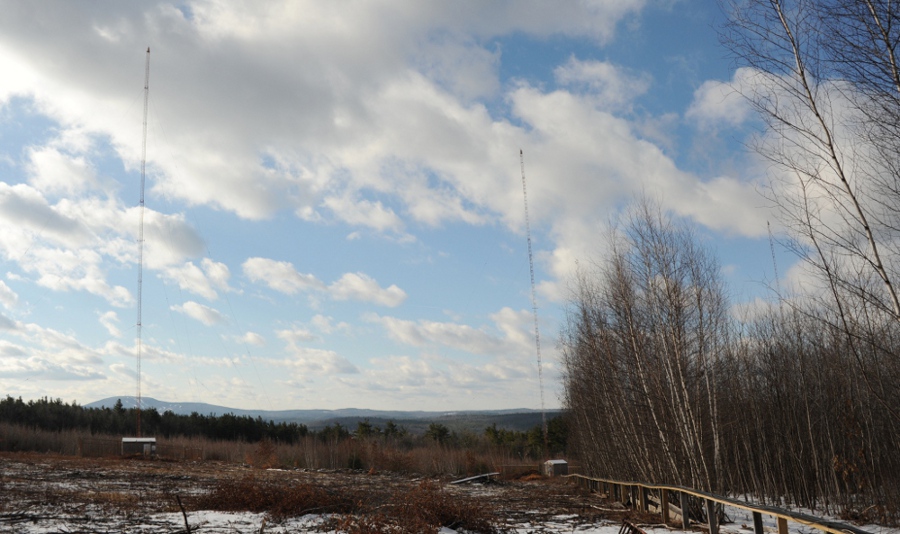 Return to transmitter site directory.


---
¡BAMLog!