1150 WWDJ Boston, Massachusetts
(42°24'48"N 71°12'40"W)
Lexington transmitter site photos, July 4, 2017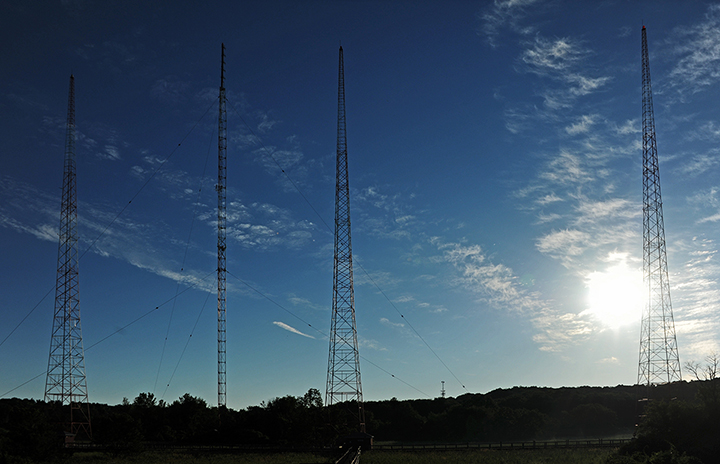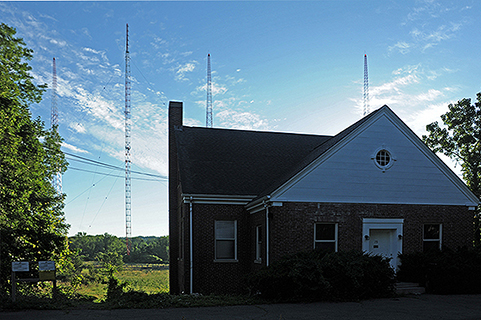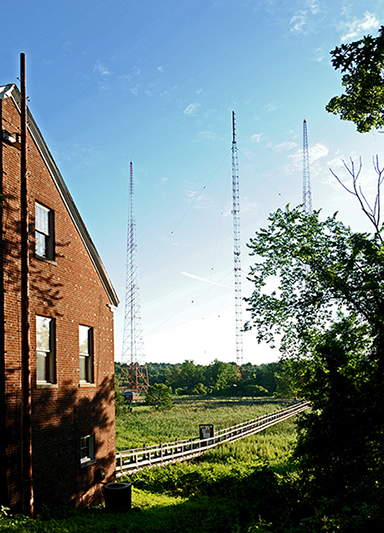 Transmitter site located on Concord Road in Lexington. Originally WCOP, this station is said to hold the record for the most callsign changes in Boston radio history. Calls assigned to 1150 include WACQ "Boston's Q" with a Top 40 music format, WHUE Beautiful Music, WMEX oldies, and WAMG "La Mega" (now on 890 kHz).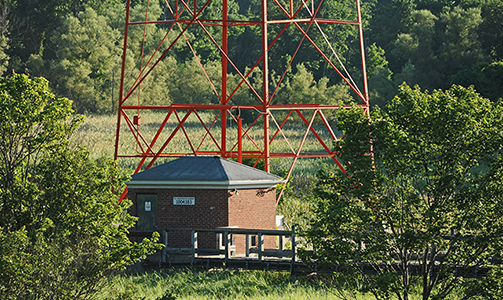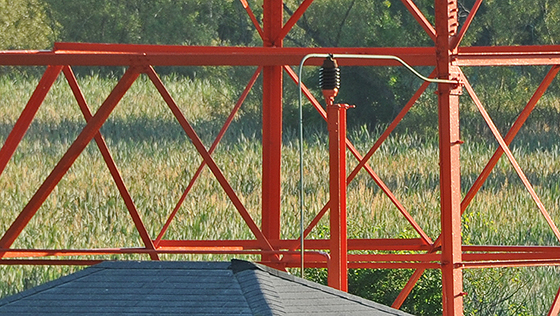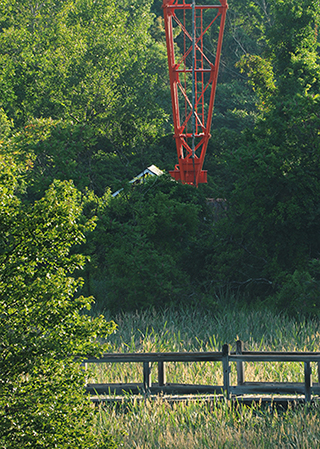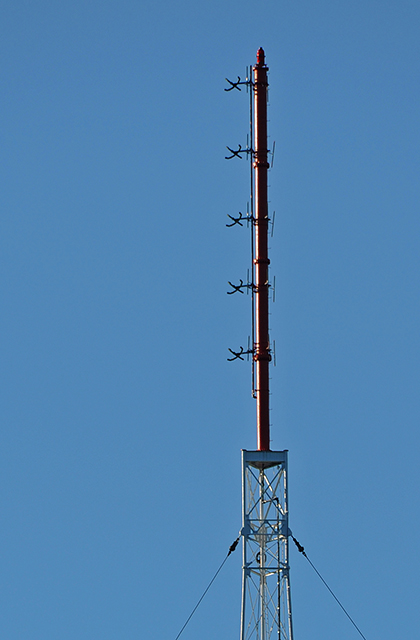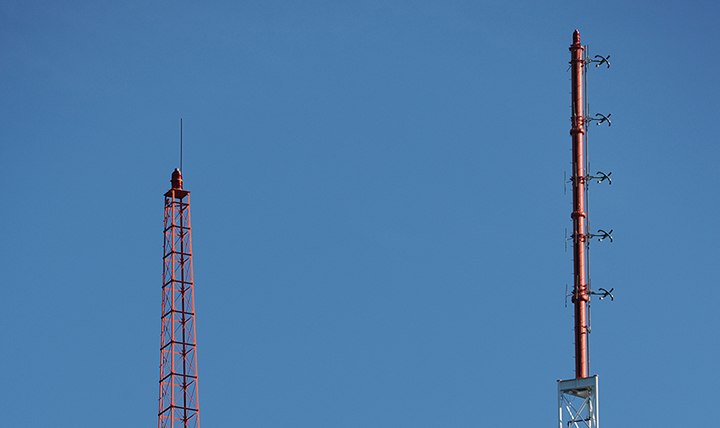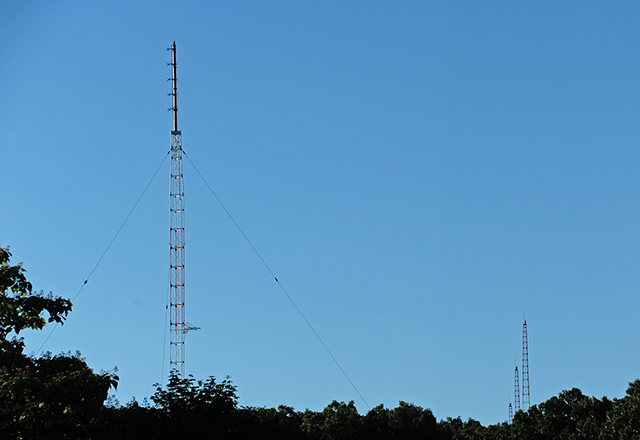 Former WCOP-FM antenna, last used by 100.7 WZLX, now out of service (above).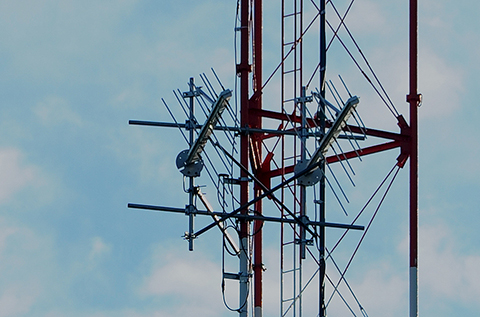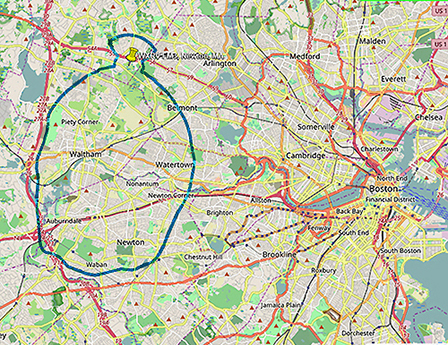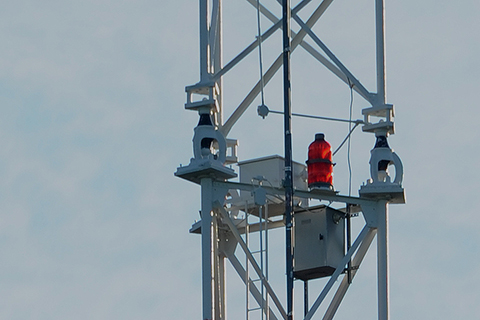 92.5 WXRV-FM3 Newton (99 watts) booster antennas (above left), booster 60 dBμ coverage map, and an antenna beacon (above right).
Note: As of 2019, 104.5 WXLO also now operates a booster at this site; WXLO-FM2 Lexington.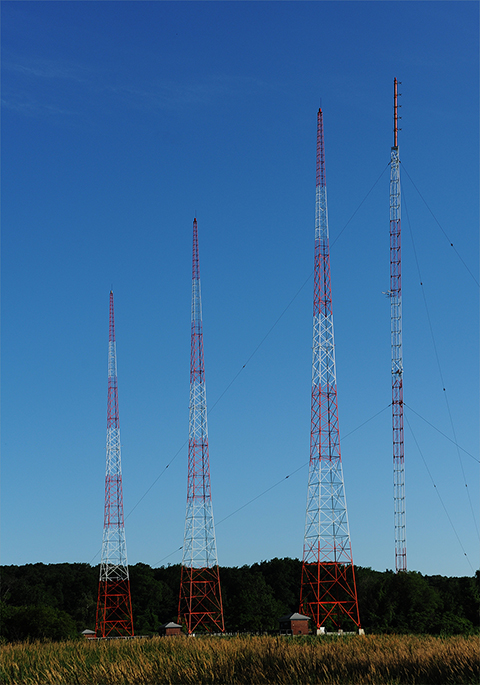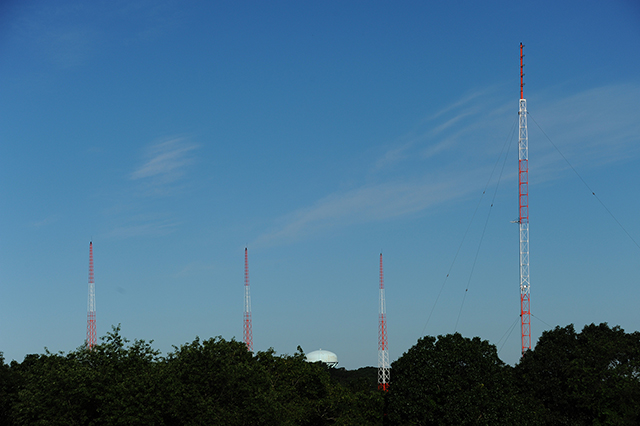 1470 WAZN Watertown has been multiplexed at this transmitter site since 2004.



Return to transmitter site home page.

---
© Bruce A. Conti  ¡BAMLog!